My name is Denny Daughters. I've been DJing for weddings and parties since 1989. I've got music from the 1950s to the present. I use everything from CDs, vinyl or cassette tapes.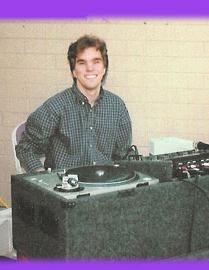 I also did some time as a DJ at a college radio station for a few years. Take a look at my resume for more information. Being blind hasn't stopped me from doing whatever I want, it just means I have to put braille labels on my entire music collection.
I'd love to host your upcoming wedding or event in Davis or Salt Lake County. Please contact me for more information.